Sersale Suites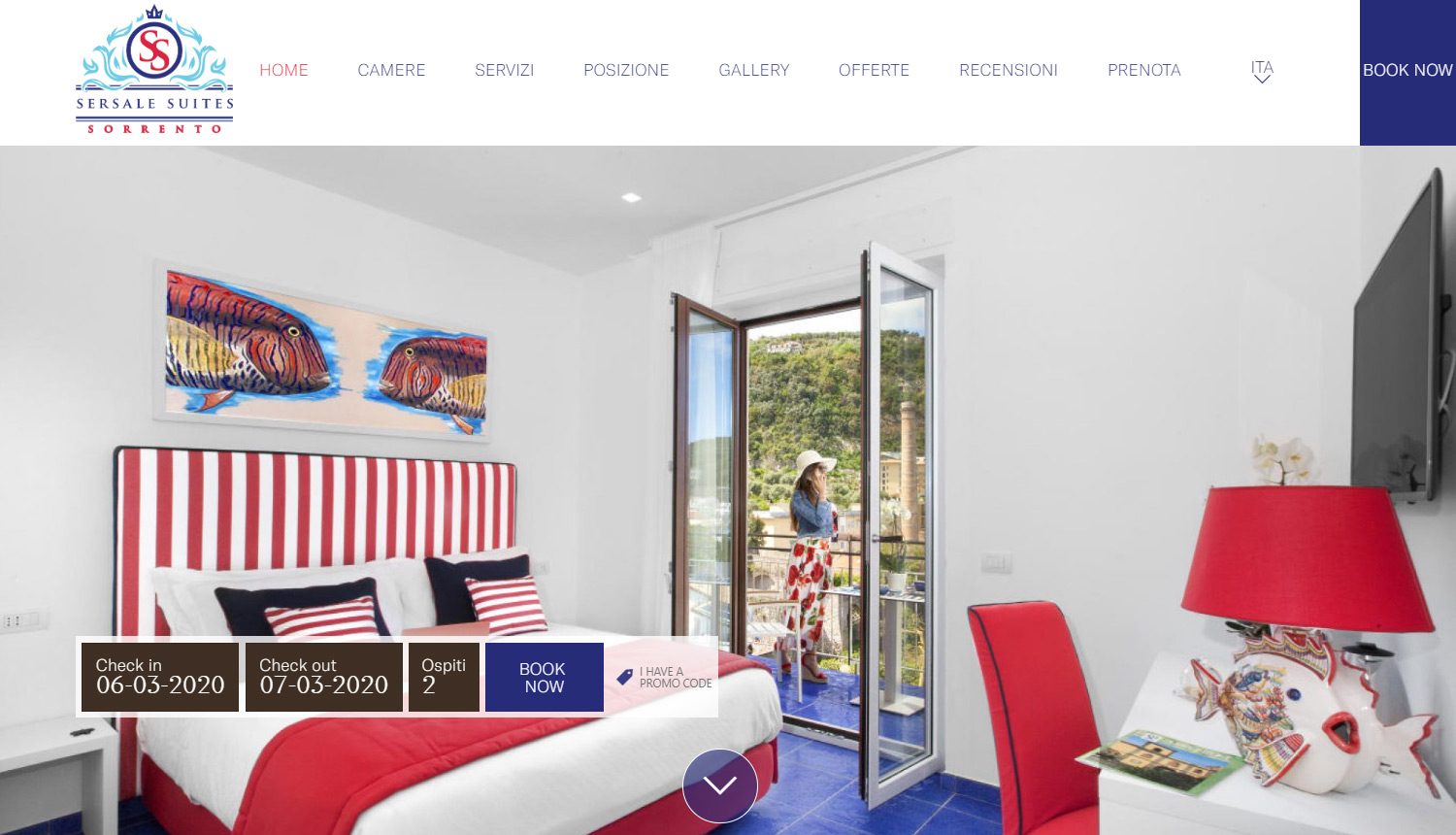 Sersale Suites is a modern bed and breakfast with panoramic views, located in the center of Sorrento, a few steps from the main tourist attractions in the area.
The website presents the rooms, the services offered and the central position of the structure through an endearing graphic layout, which recalls the colors of the logo. During the booking of accommodation, the user also can enter a promo code to receive a special discount.
The site has responsive design, which allows easy user navigation from any fixed or mobile devices.