Teknostore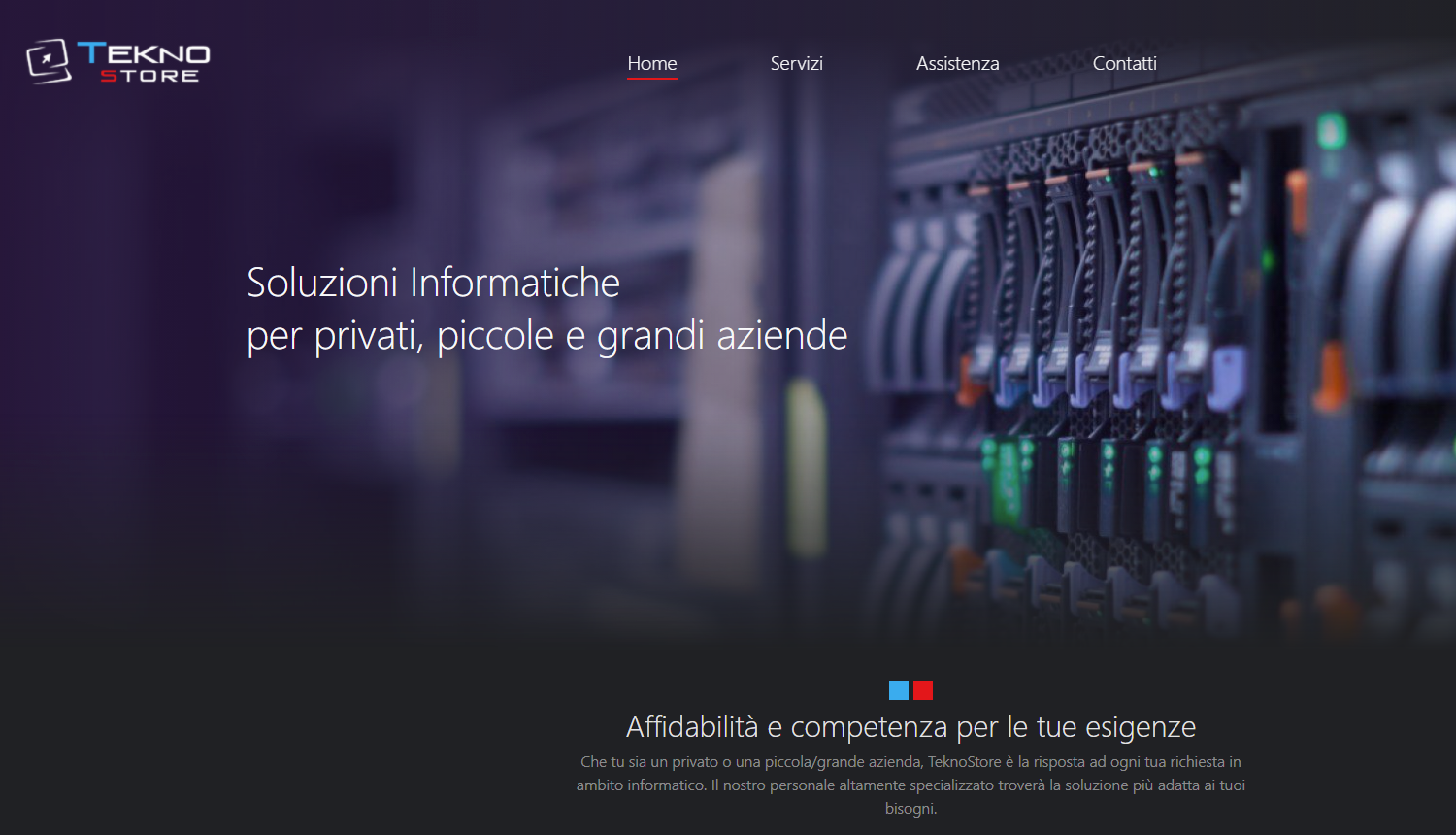 TeknoStore is an IT store for individuals, small and large companies. Its strengths are the workers in the sector who have decades of experience and whose goal is to provide the best hardware equipment, software, and internet services, helping companies with their customized support service.
The website highlights the strengths of TeknoStore such as the services and assistance, which can be browsed both in preview in the home section and in detail in the dedicated sections. The very simple and intuitive graphic interface incorporates the colors and elements of the company's logo, providing customers with a clear and uniform image of the brand.
All website content can be edited and new content added independently by the TeknoStore staff using our user-friendly, customised CMS.