Vesvius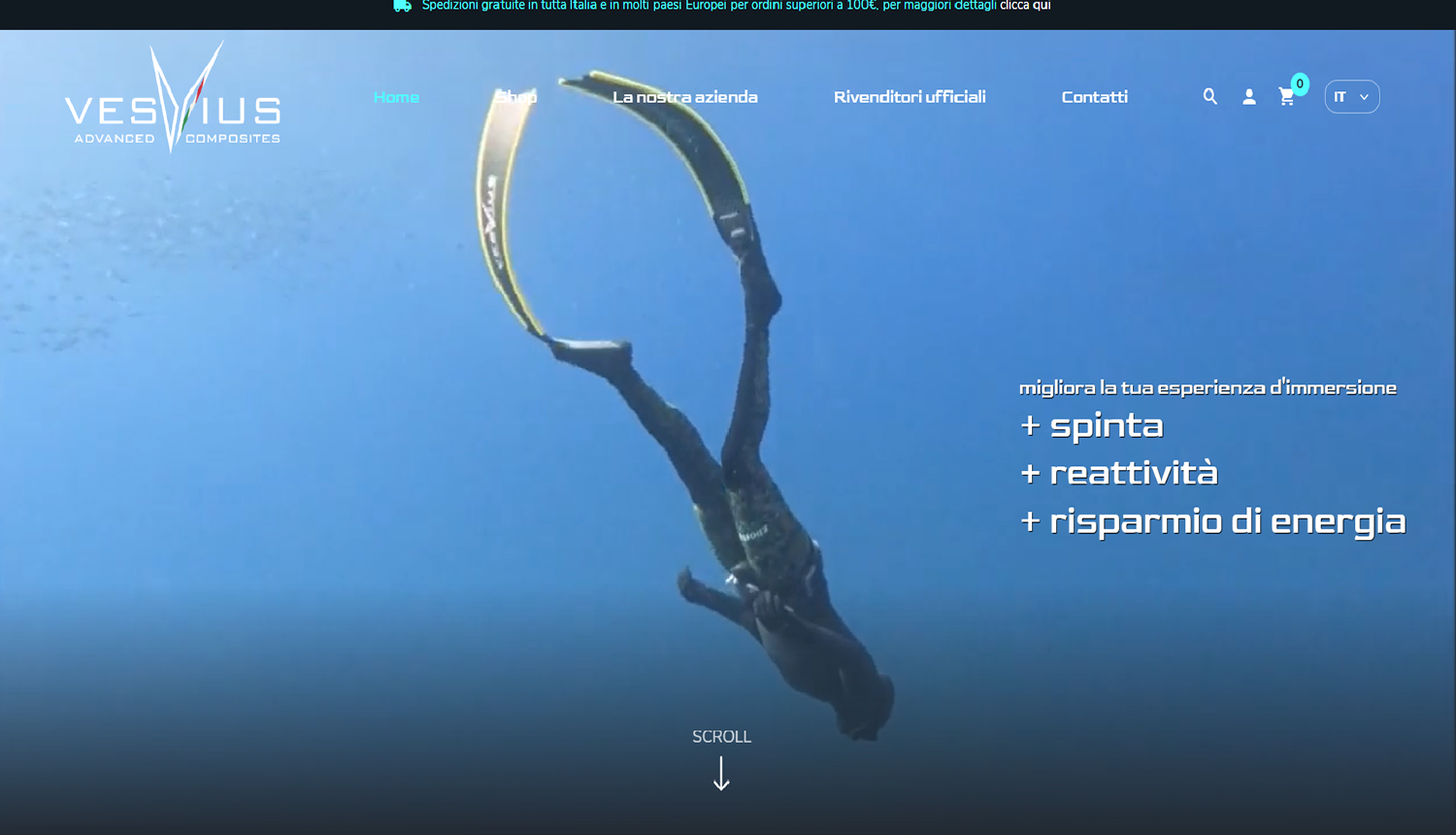 Designed and manufactured in the splendid setting of the Sorrento Coast, Vesvius fins are a highest-level product with unique performance.
We designed for the company an e- commerce site that would highlight the peerless quality of the product, which uses a production process that perfectly combines the developed and fine-tuned innovative technology with the attention to details and customisation typical of Sorrentine craftsmen.
The site is easy to navigate with attractive graphics and colours that expressly recall the underwater world. The user interface is intuitive, and the shop section allows you to obtain and view all the possible combinations of functional and aesthetic elements, to create your own unique product. Moreover, during the checkout phase, protected with SSL security encryption, you can choose among different payment methods.
The control panel makes it easy for the website owners to edit product cards, photos and keep track of orders.