Villa Angelina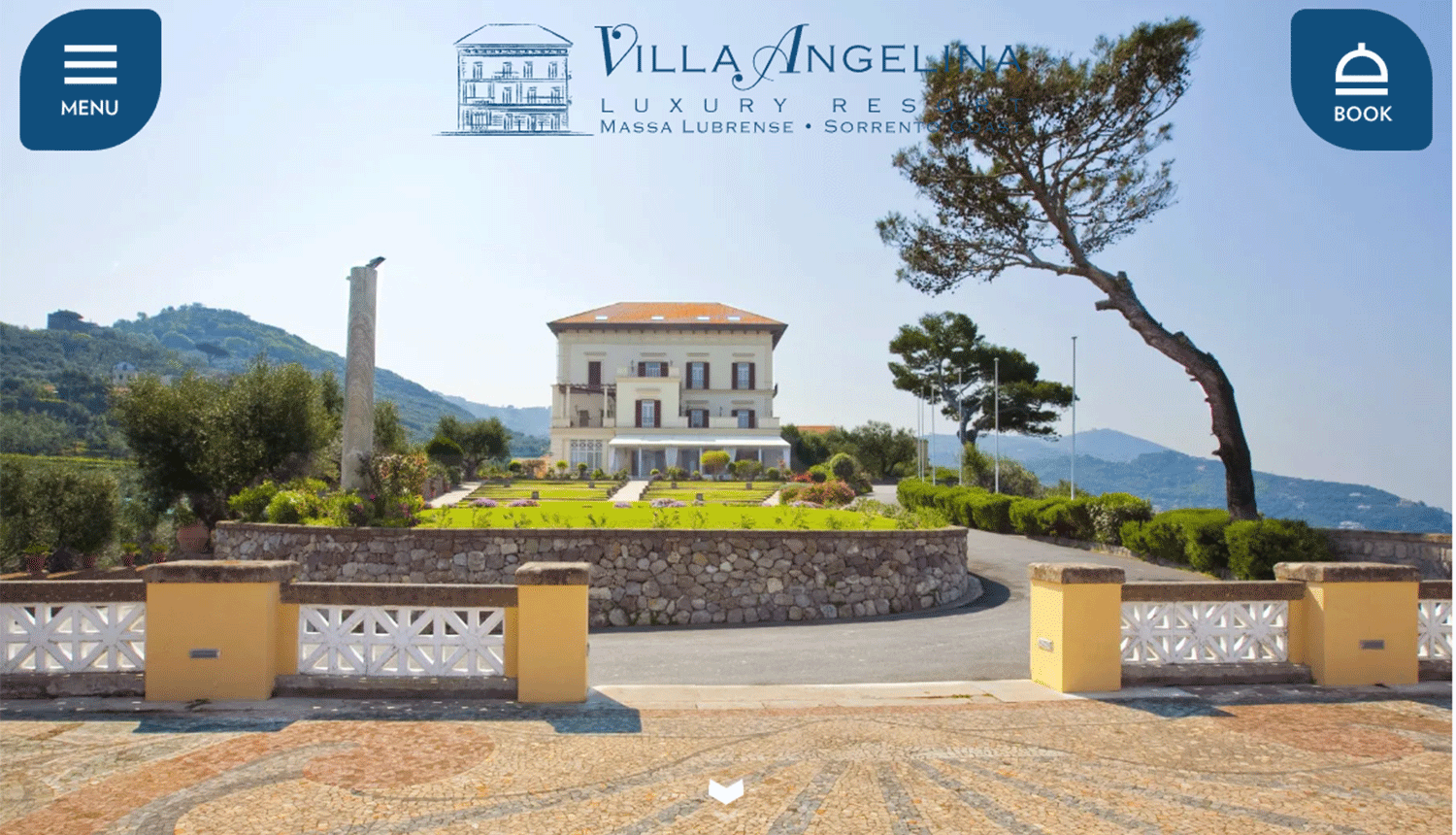 Villa Angelina is a luxury resort located on the vast promontory of Capo di Massa. The marvelous estate, with its elegant Victorian building, is surrounded by lemon and olive groves and overlooks the most breathtaking view of the Sorrento Coast. The entire resort, gracefully suspended between sky and sea, is the perfect location for a dream vacation or an unforgettable event.
In the wake of this magical atmosphere, we have created a website that reflects the beauty of the place and the care and elegance of every detail. We have included a menu that allows quick and intuitive access to all the contents, and with the addition of the booking section, it becomes easy and convenient for users to make reservations.
To ensure that the website is always up-to-date and tailored to the brand's reality, we provide customers with a back office from which they can autonomously edit and update the contents. We also take care of constant updates and ongoing optimization of the content.