Villa Canto delle Sirene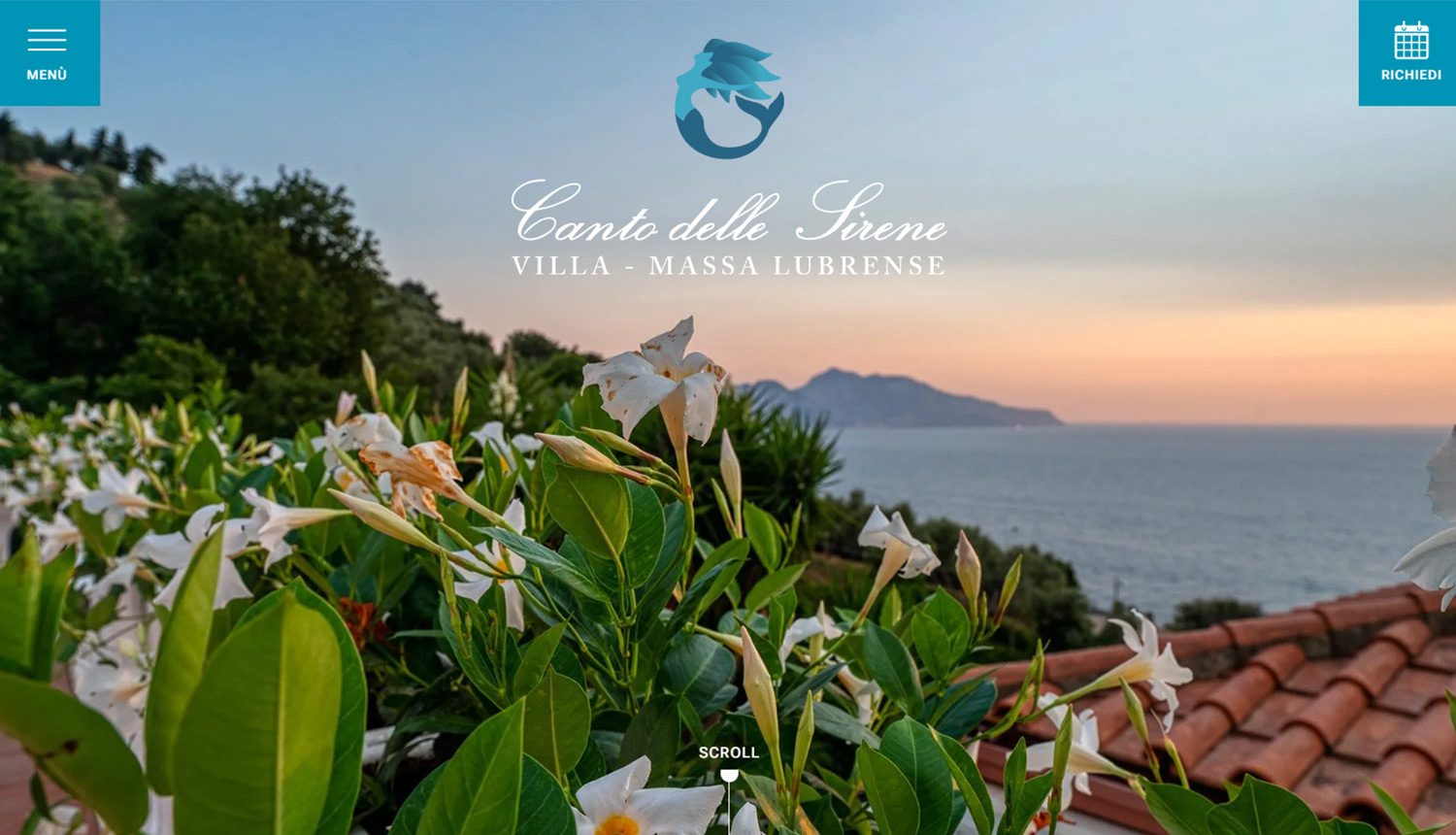 Villa Canto delle Sirene is a wonderful panoramic villa with sea view in the Sorrento Coast. The property, with an outdoor swimming pool and panoramic terrace overlooking Capri, is located in Marciano, Massa Lubrense.
The design is eye-catching, perfectly complementing the Mediterranean colour palette used for the furnishings, each element of the web site has been designed to maximise interaction and ease of use, and provides a pleasing aesthetic.
Navigation is fluid, from the colours to the architecture of the information, everything makes for an engaging user experience. Content has been created with care and professionalism, persuasive text, image galleries, every page is optimised ensuring a seamless experience even on mobile devices.