Villa Primavera Furore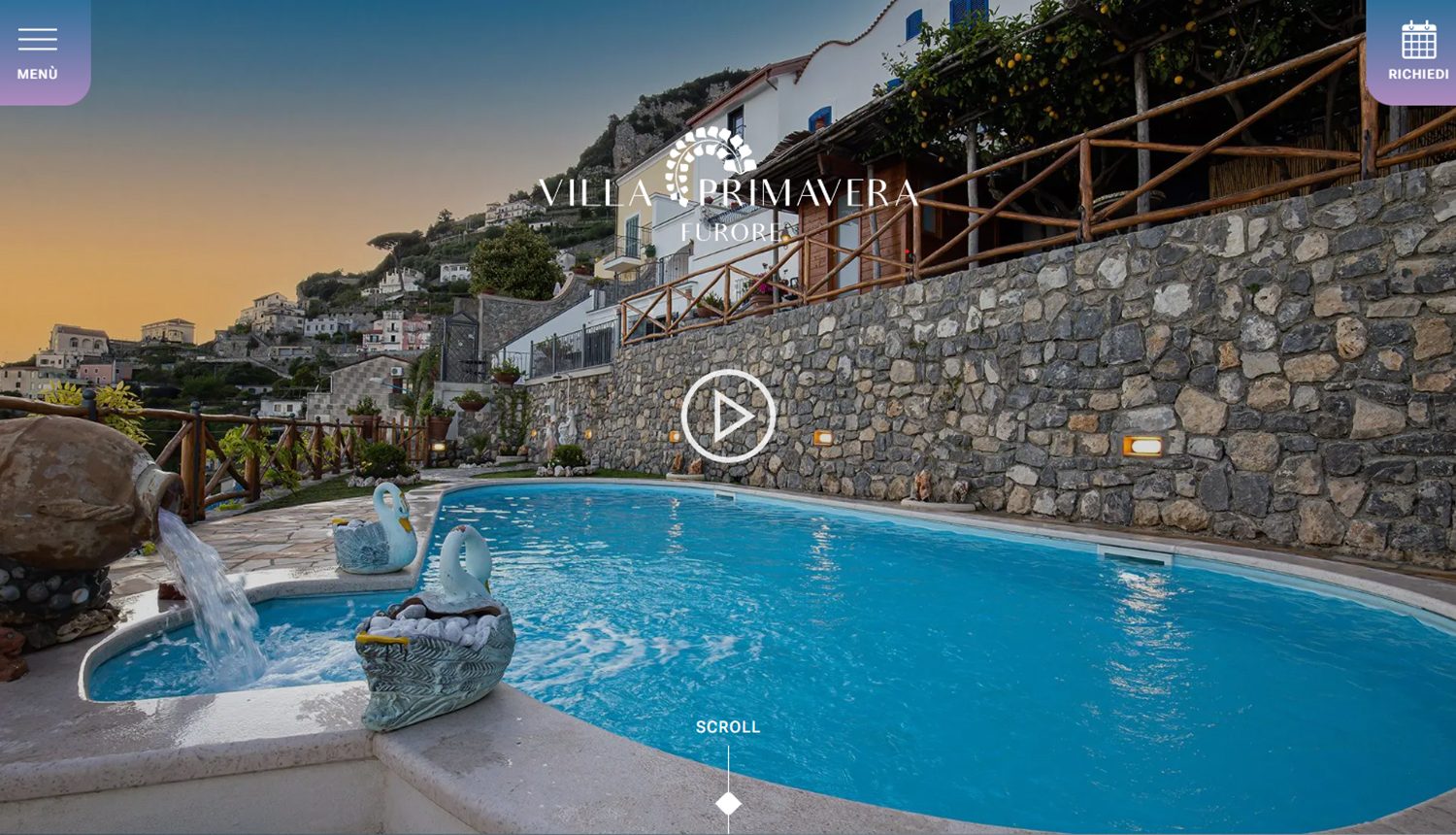 Villa Primavera is an elegant villa located in Furore in the splendid setting of the Amalfi Coast, with panoramic terraces overlooking the sea.
The home page of the website is characterised by a high-impact video that seems to transport the user into the structure and its surroundings. The website, with its design and visual hierarchy, guides the user through the various pages, facilitating navigation and offering a series of photo galleries that highlight the elegance of the interiors and the picturesque location.
Among the available sections presenting the rooms, interiors and exteriors, there is also a section dedicated to the excursions with information on the main places of interest that can be reached from the villa.
The website content is all editable from the proprietary backoffice that makes extremely easy to edit and update all textual and photographic content.