Villa Rita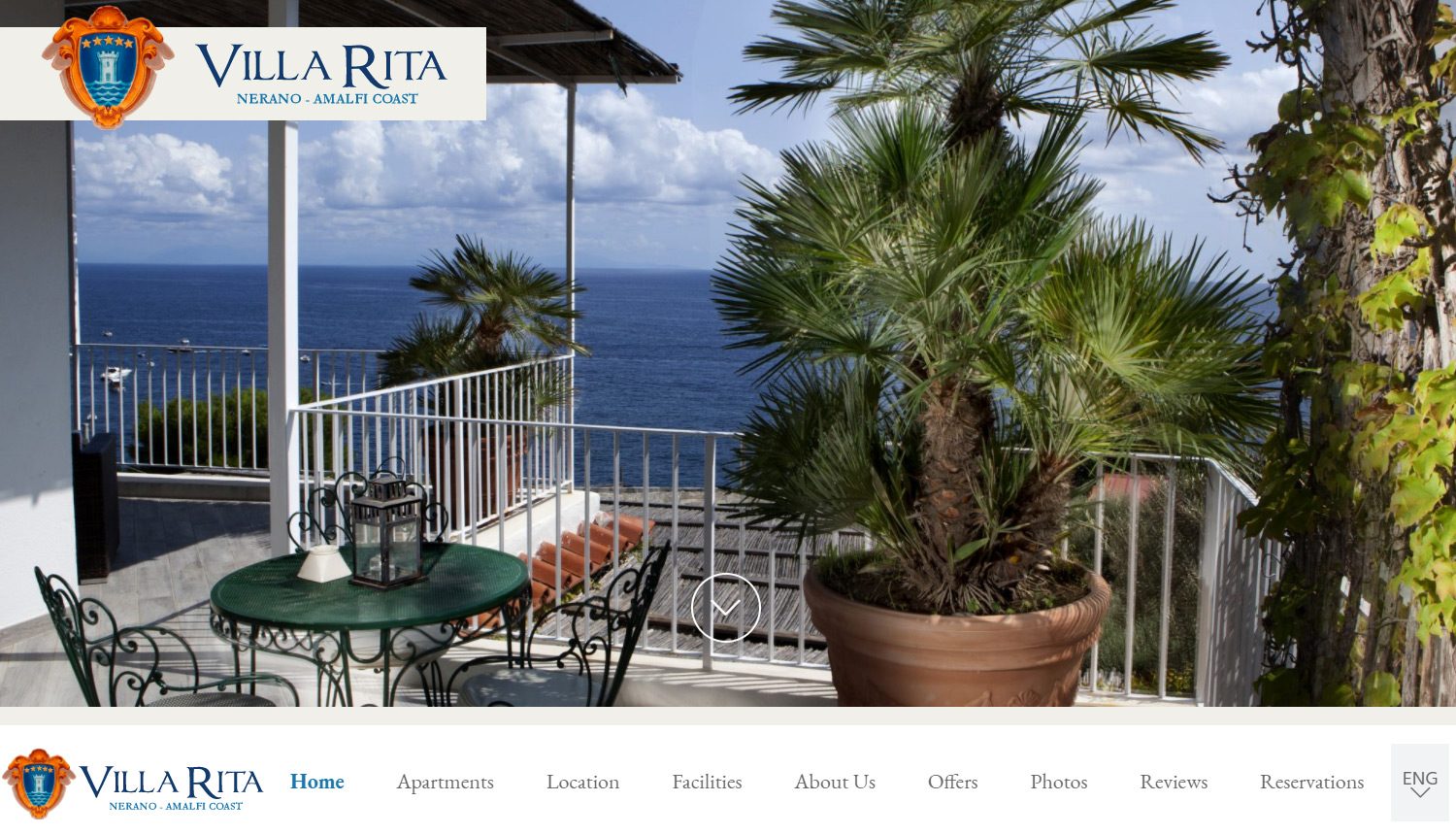 Villa Rita, situated in the heart of the Amalfi Coast, is an elegant structure that offers to its guests refined and comfortable apartments for a relaxing stay.
The site that we have created describes in detail the villa in all its spaces. The structure of the different pages allows to users to quickly access to all contents. The graphic interface is animated by bright colors, in harmony with the surrounding environment.
Thanks to the back-end it is possible updating contents of the site at the same time on both desktop and mobile version.