Vito & Sons Tours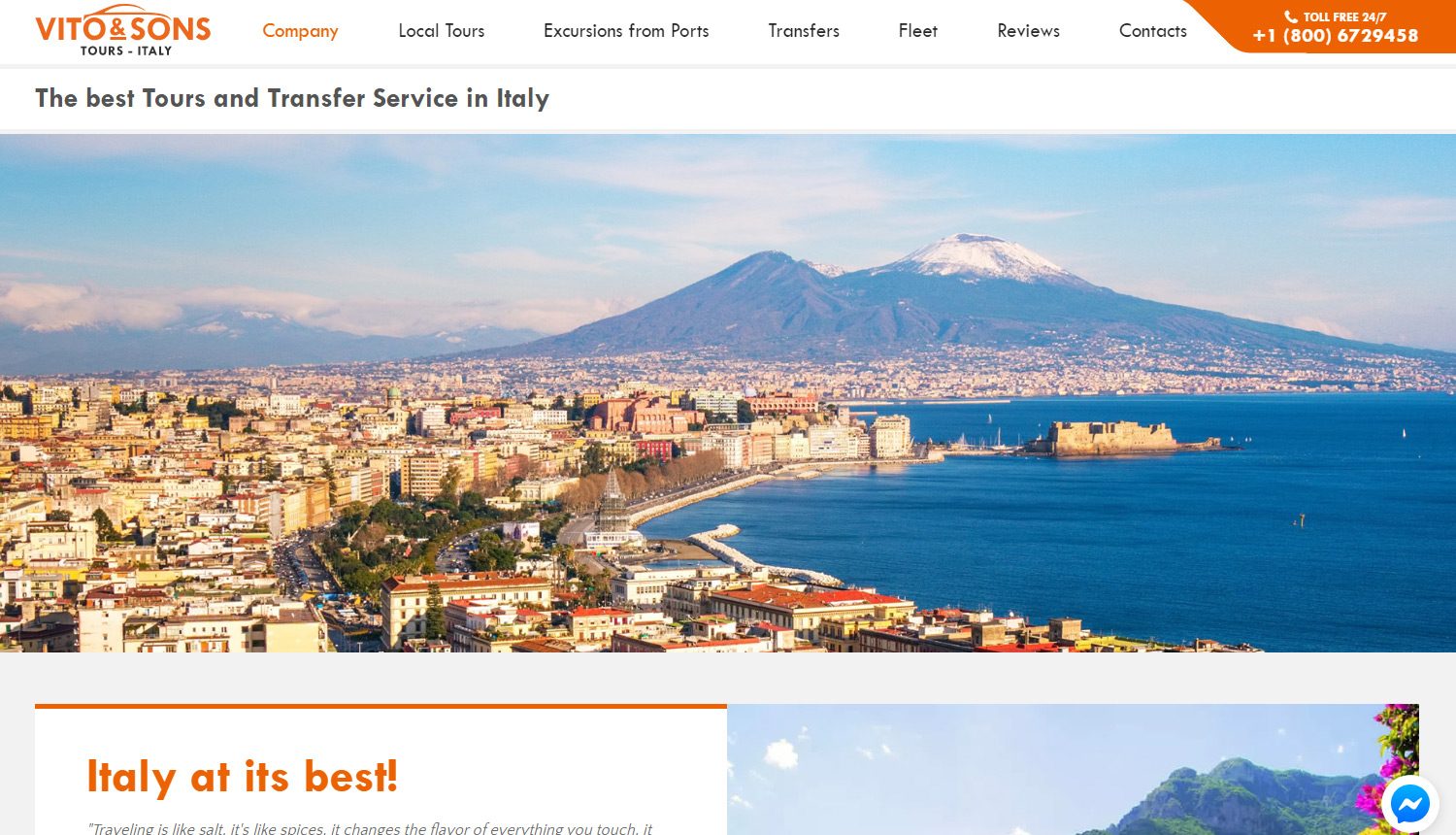 Type: Tours and Transfers
Vito & Sons Tours is a top rated company, with specialists and expert connoisseurs of the area, which offers tours among the beauties of the Campania Region, Rome, Florence, Sicily and the Cinque Terre.
The site offers a complete overview of the services provided by the company through internal detail sheets, information about services included and not included in the tours and many photo galleries.
The user can choose the excursion he prefers by filtering by location of interest or port of departure. He can book directly online, even from smartphones.