Ytour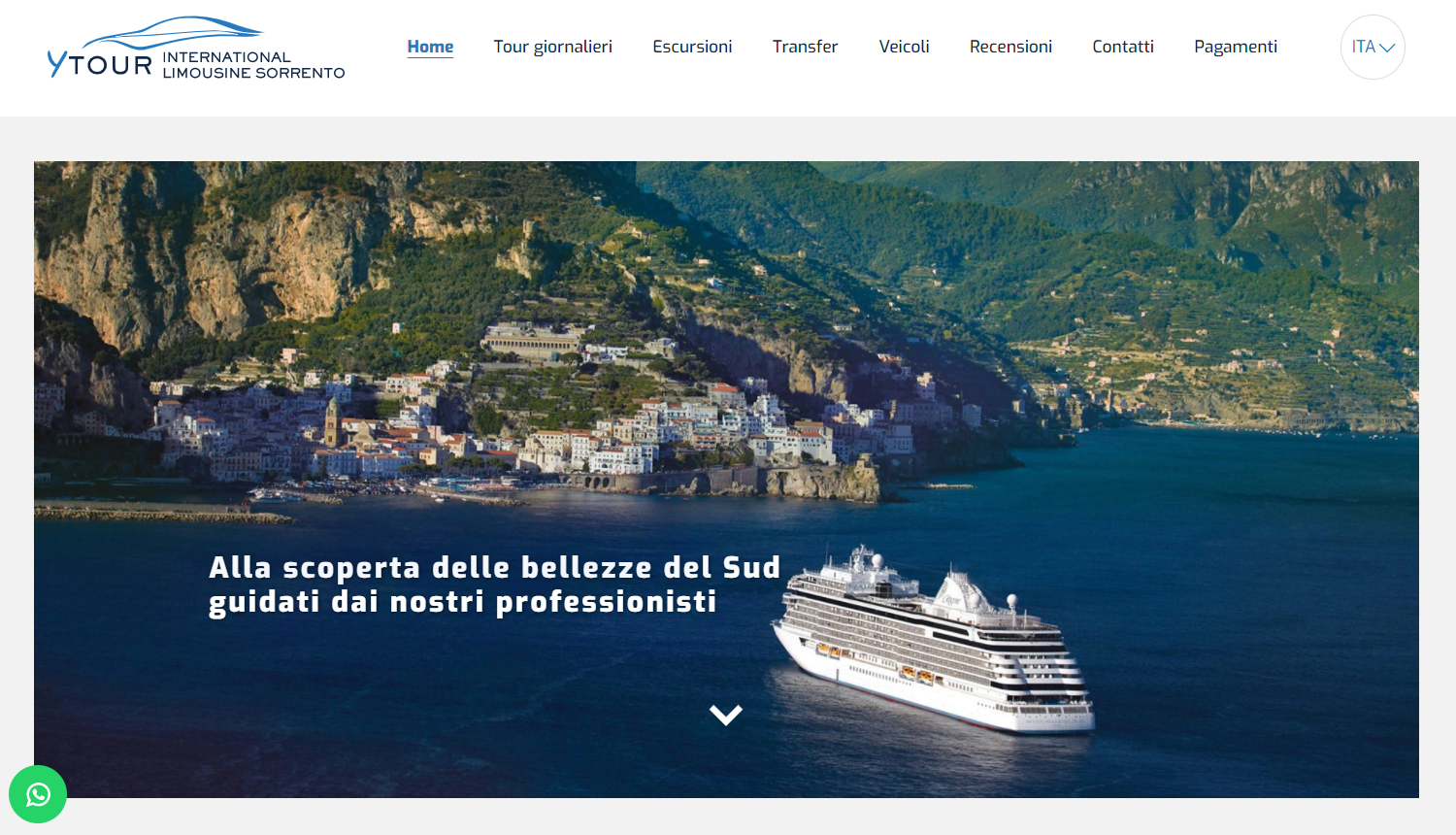 Type: Tours and Shore Excursions
Ytour, International Limousine Sorrento, is a company that offers travelers from all over the world unforgettable experiences among the beauties of the Campania Region.
The website presents in detail the daily tours and excursions from the ports, through a description sheet, which provides the customer information about: itinerary, duration, services included and not included.
The user can choose the experience by filtering by location of interest or port of departure and book directly online, even from a smartphone. ?? Furthermore, through the WhatsApp chat the staff of Ytour can provide direct assistance to their customers in a few clicks. ?