Hotel La Tonnarella
Website, Official App, and Digital Menu for the 4-star Hotel La Tonnarella

The client
La Tonnarella is an elegant 4-star hotel perched on a cliff overlooking the sea in one of the most panoramic spots in Sorrento, boasting a spectacular view of the entire Gulf of Naples. The highlight is the Radici del Sud restaurant, which offers gastronomic experiences with a Mediterranean touch in an idyllic setting. Furthermore, the hotel offers its guests and external clients an exclusive and equipped beach, a small corner of paradise where unspoiled nature and exclusive services come together.
The project
The ideation and realization of the Brand Identity starting from the hotel's website and its restaurant "Radici del Sud," the official free App, and the digital menu, designed with respect to semiotic coherence and all the elements that characterize the visual identity.
The solution
Both the dedicated websites and the App and digital menu serve as important touchpoints within the customer journey. Designed together and integrated, they achieve the goal of improving the user experience, increasing online visibility, providing more comprehensive information, and promoting customer interaction and loyalty.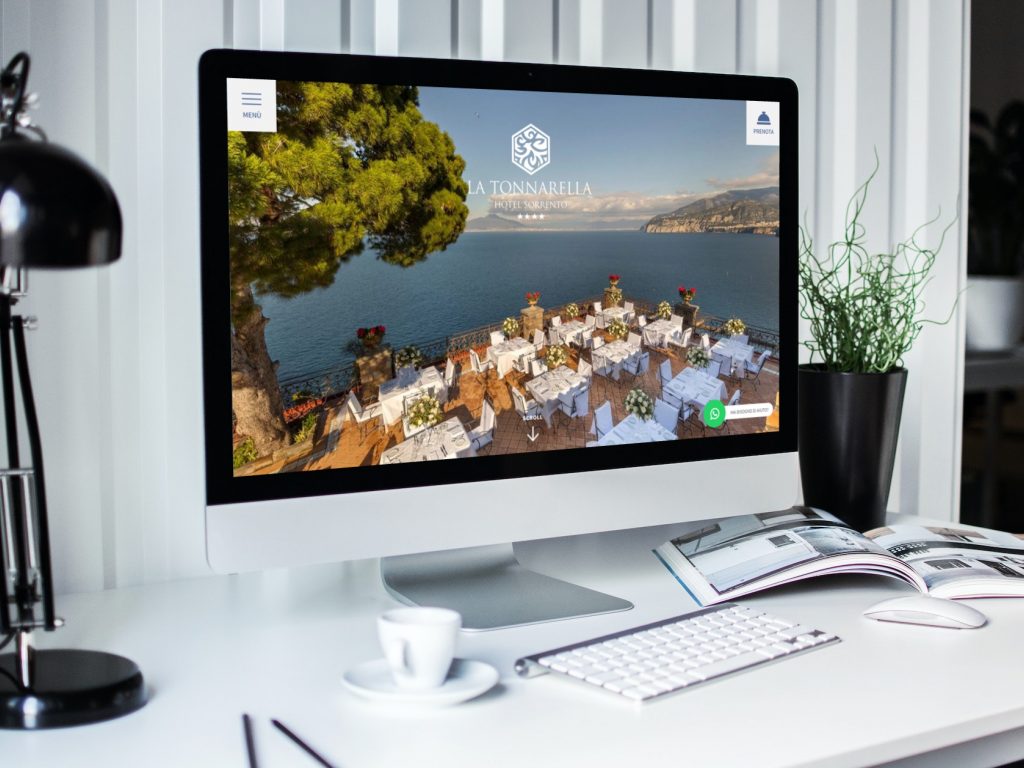 Website
A perfect synergy between visual design, engaging content, and intuitive functionality. The goal was to create an online experience that reflects the identity and elegance of the hotel, providing guests with a comprehensive overview of its distinctive features.
App iOS & Android
La Tonnarella's world with just a simple tap! A dedicated, versatile, and functional app allows guests to stay informed at all times about hotel services and events, as well as providing useful information during their stay. Additionally, guests can make reservations and conveniently pay directly within the app.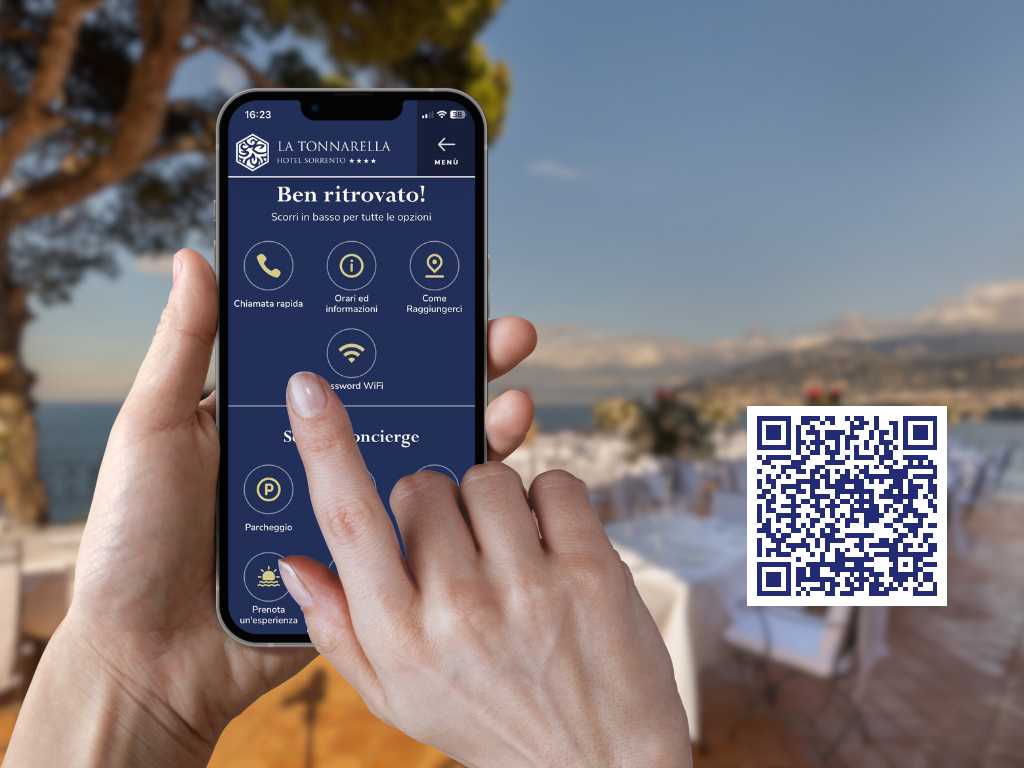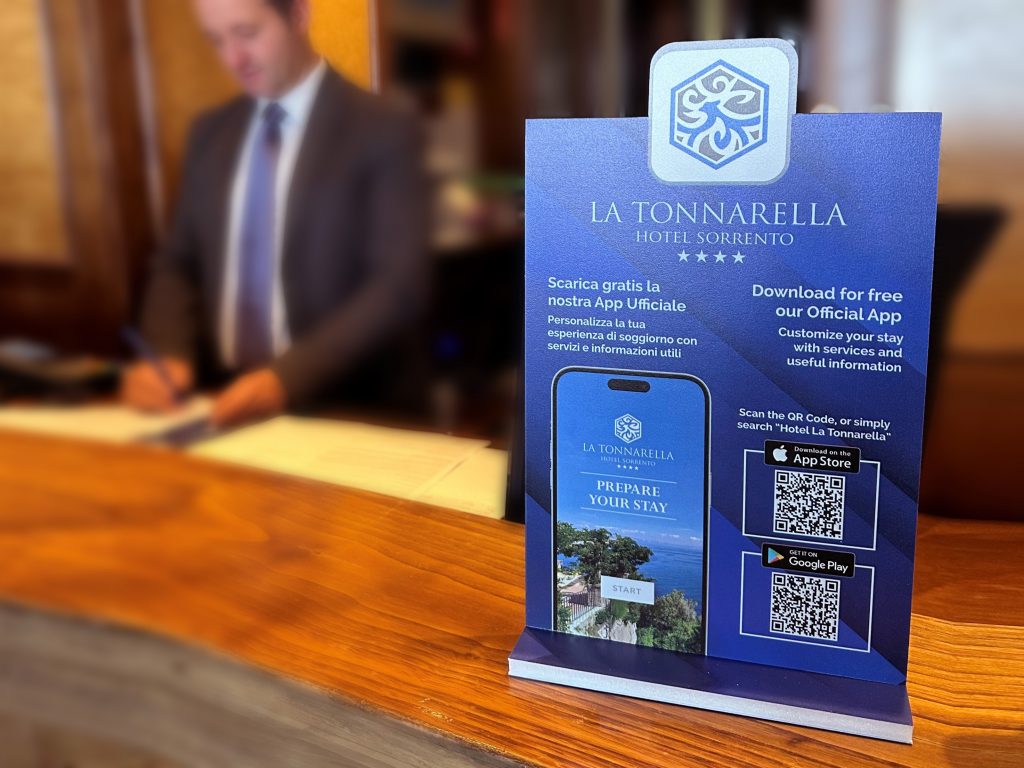 Stand for App download at reception
An elegant forex support stand for presenting the app to customers at the reception. It facilitates app download through a QR Code, making the process seamless. The graphic layout faithfully reproduces the colors and distinctive elements of the brand, making it an effective promotional tool for the service being offered.
Restaurant Website
Refined design and a carefully selected color palette perfectly complement the dedicated website for the "Radici del Sud" restaurant. The website highlights the enchanting location and conveys the elegant atmosphere of the establishment. It allows visitors to browse the full menu and submit availability requests, which are confirmed via email.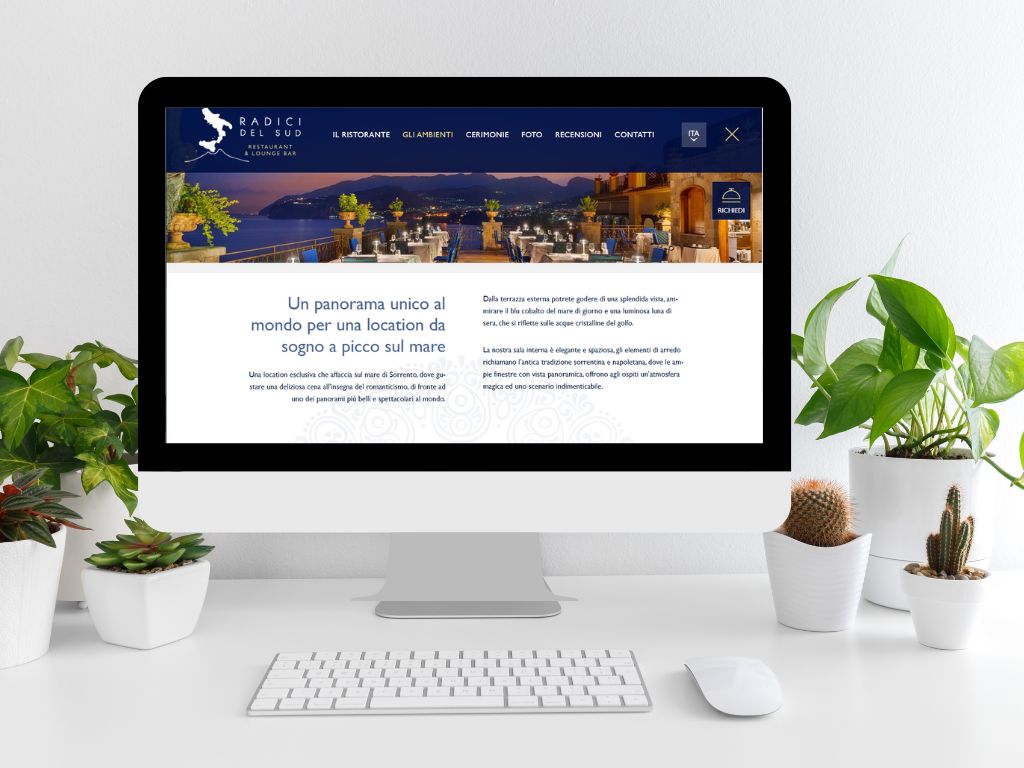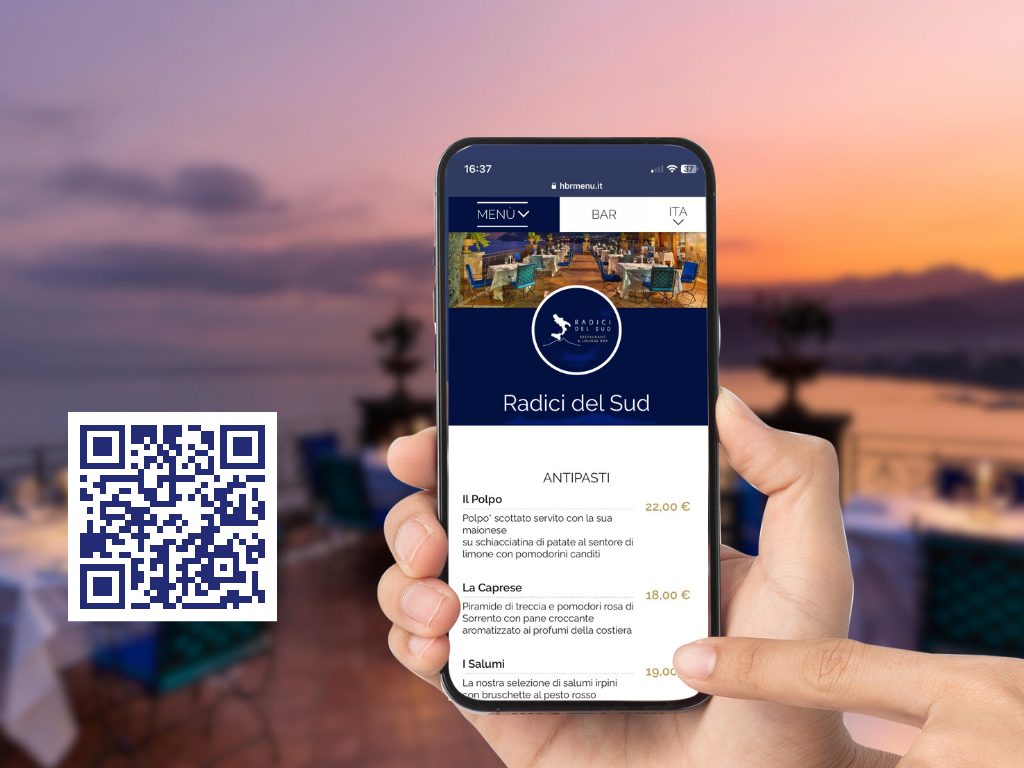 Digital Menu
Creation of an HBR Menu, a solution devised and implemented by Endesia for the digitization of the paper menu. The Radici del Sud HBR Menu can be integrated into the website and app and can also be reproduced on physical devices through a QR Code. Among its most important features are the ability to manage unlimited multilingual menus, include an allergen list, and independently make updates and modifications.